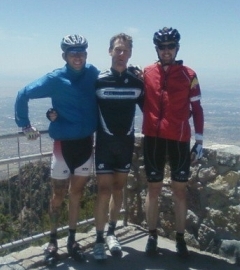 l
Trigger Point Performance products are specifically designed to support the massage associated with Trigger Point Therapy, Myofascial Release Therapy and other forms of massage therapy. Their products have a patented design that is made to mirror the feel of a human hand. The tools put you in control of your massage, from gentle to vigorous, with ease and comfort. The first time I used the Total Body Package for just 45 minutes, I was virtually pain free the next day.

I and a number of my clients have purchased custom wheels from Richard at WheelBuilder.com. I highly recommend him for Power Tap systems, as well as any wheelset questions or needs.
Premier online event registration services for all your online event registration needs.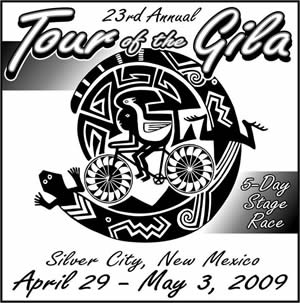 JBV Coaching was a 2006 & 2007 Co-Sponsor of the Tour of the Gila (non-New Mexicans please say: "HEE-lah"), John has acted as a race consultant since 2007, and has been announcing since 2005. See you in Silver City April 29 - May 3!

I hate to say it, but my chosen profession isn't overloaded with really smart guys. Frank Overton is one of those really smart guys who could be doing a lot of other things...he coaches because it's his passion. Frank is often the first guy I contact when I want to bat things around, he's the type of resource everyone should have. In addition to his individual clients, Frank has worked with the Priority Health Pro Cycling Team, and is the assistant US Women's Team coach.

If you're planning on visiting Santa Fe, our friend Russell Betts manages several colorful guesthouses in colorful Santa Fe. Reasonable rates, great locations, and beautiful accomodations!
Photographer based in New Mexico. Not just a cycling photographer, Heidi also has 28 years worth of photos from the Galapagos Islands of Ecuador. Some of the recent pictures on my site are courtesy of Heidi.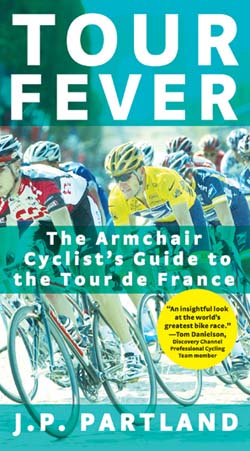 My friend J.P. Partland wrote a book about the Tour de France. Not only is it an interesting read for both casual and serious cyclists, but it makes a good gift for those friends & relatives who want to know more about what you do.

Yes, they're another, competing coaching company. But I worked with Cycle-Smart for 4.5 years, I'm still part of that extended family. I would not be where I am today without Cycle-Smart, and I like to say that both parties are better for the long association. I recommend them as a quality coaching company, and I still refer clients to them when I think a coach there will be a better fit with a client than I will. Their September cyclo-cross camp is still without peer
Photographer based in New England. Some of the pictures on my site are courtesy of Jonathan.